This Self-Coaching with Logosynthesis course provides an introduction to Logosynthesis and teaches you how to use the Basic Procedure. This one simple method can be practiced and repeated to resolve the blocks that keep us stuck in patterns of reacting and get in the way of enjoying life.
Whether you are a professional in guided change who wants to learn more about using Logosynthesis for professional self-care and working with clients, or you want to learn more about what is possible when working with Logosynthesis, this course is for you.
This course is offered as an online Zoom course.
TIME: 09:00-13:00 AST (Halifax) ; 13:00-17:00 BST (London) ; 14:00:18:00 CEST (Zurich)
(Time Zone Converter: https://www.timeanddate.com/worldclock/converter.html?iso=20200812T190000&p1=286)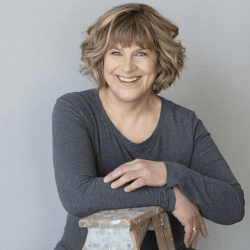 About Cathy Caswell
Cathy is a certified Practitioner and Instructor in Logosynthesis®. Cathy is the President of The Healthy Living Plan. She was introduced to Logosynthesis in 2013 and recognized the potential to use Logosynthesis to help her enjoy life more fully. With a successful corporate career, a beautiful family and a wonderful community, life was very good. Yet her many commitments triggered reactions. Through training and the support of the Logosynthesis community, Cathy has come to appreciate the grace and elegance of Logosynthesis to enjoy everyday living. She loves to share the work of Logosynthesis to help others appreciate all that it has to offer. Cathy will help you learn to appreciate the flow of the Basic Procedure to connect with what is meaningful and to enjoy life.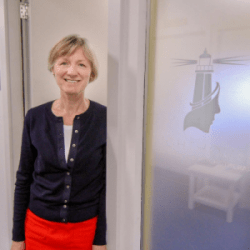 About Mary Leckie
Mary is a certified Practitioner and Instructor in Logosynthesis®. Mary has a counselling and psychotherapy practice in Scotland. She was first introduced to Logosynthesis in Sydney in 2011 and subsequently trained in Switzerland in 2013-14. Since then she has been continually learning and using it for her own personal growth and with many clients. Mary believes that Logosynthesis can be life changing, it has the capacity to resolve issues and to bring freedom from pain in an extraordinarily gentle way. It can also help to clarify our thinking, put off things we don't need and help us to focus more clearly on our purpose and mission in life. Mary's international life experience and personal journey equip her to help others in a unique and dynamic way.
Zoom meeting link and Course Handout to be provided upon registration: 
Logosynthesis® 101 an Introduction by Dr. Willem Lammers Resolving Frozen Energy in Memories, Fantasies and Beliefs.